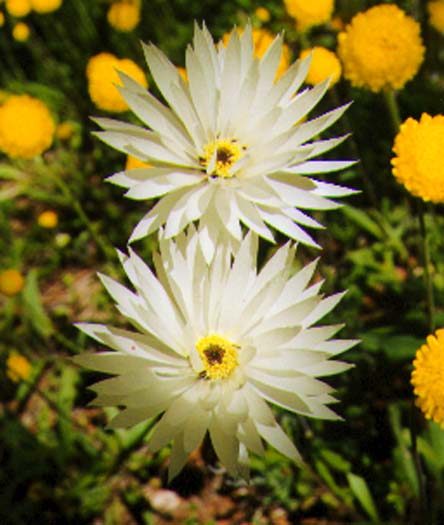 When the car stops there is absolute silence broken only by the sound of a bird occasionally
The problem with photographing wildflowers is that their heads are heavy
and their stalks weak so that every zephyr of breeze causes them to shimmer.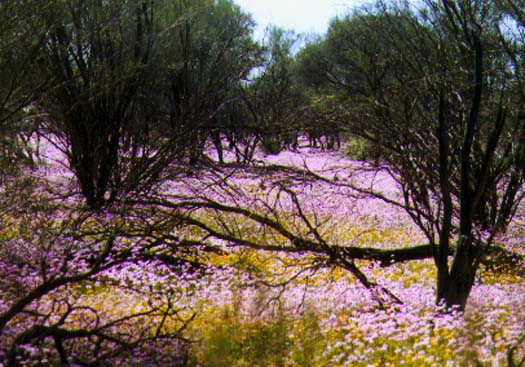 The bright pink everlastings are beautiful and extend into the bush between the scrub
disappearing into the distance, their colour unfading as they climb the distant hills.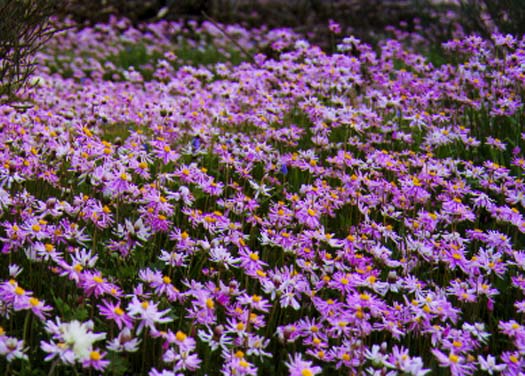 It is impossible to stand amongst such a display without being totally overwhelmed
It simply takes your breath away
and the variety of colours seems endless.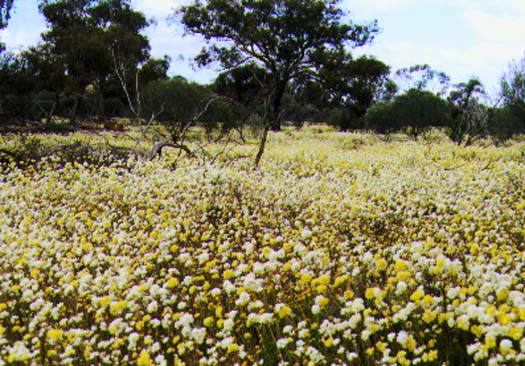 There is a very delicate perfume associated with these flowers
and as you step from the car it is immediately obvious.
However, for sufferers of hay fever, it may be somewhat of an ordeal.